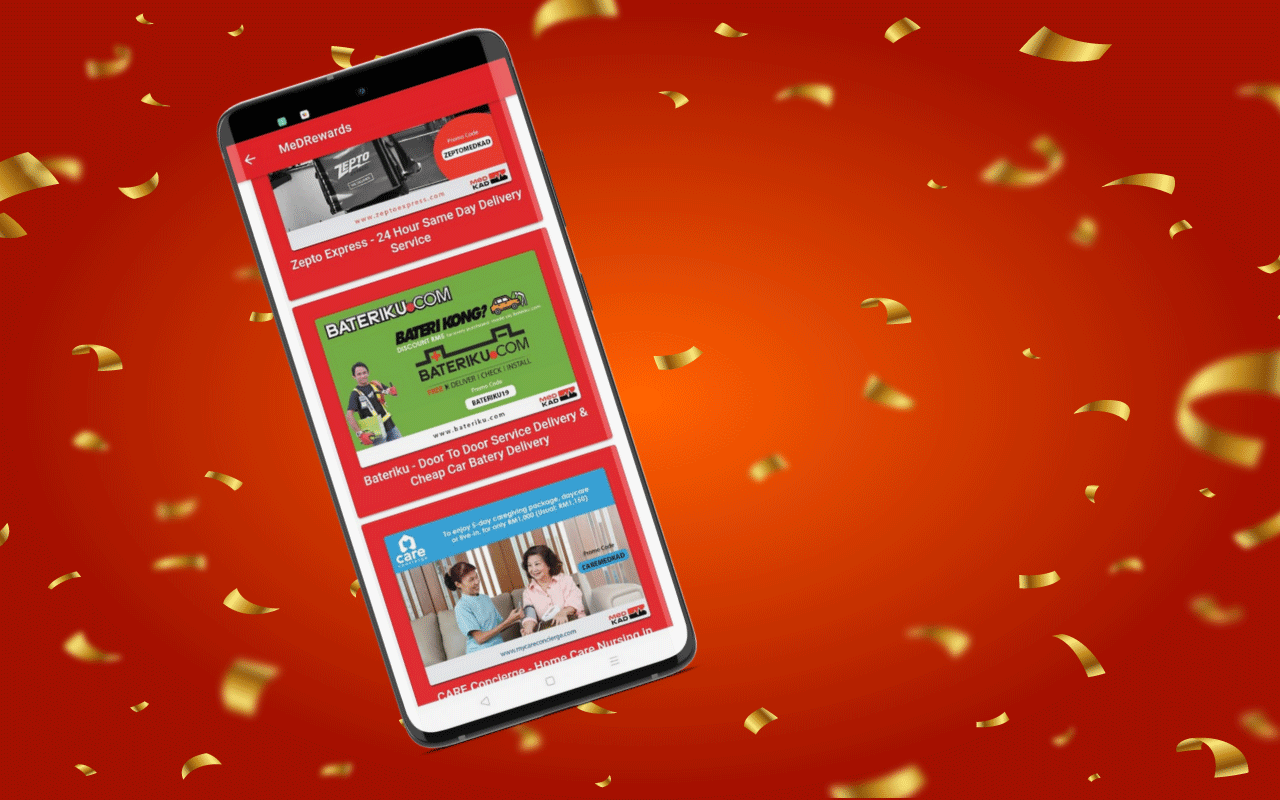 Posted on
27th October 2021
What is MeDKAD Rewards (MedRewards) Program?
It is a new feature in the MeDKAD mobile app – a value added service introduced by MeDKAD where clients can advertise their product and services to all our users who then can enjoy special rates or discounts when they use the promotions available in the MeDKAD app.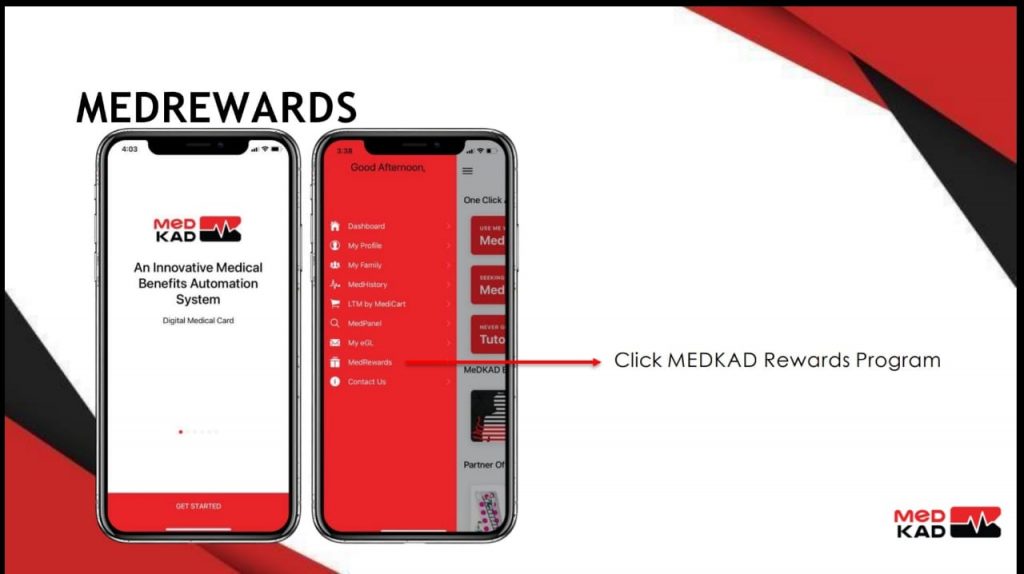 Who can advertise in MedRewards Program, and who will be seeing your advertisement?
We always encourage our existing clients to participate, though we also open to any merchants or businesses outside of our ecosystem who are interested to promote their products and services through this platform.
And right now, we have about 30000+ users who are using our services, with around half of that already downloaded our mobile app.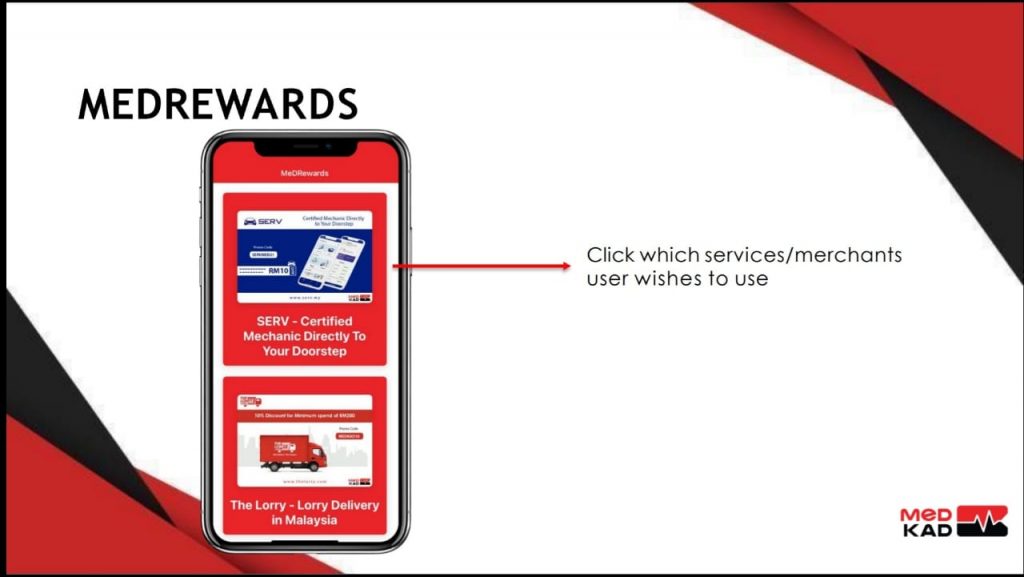 How can you participate in MedRewards Program?
It's pretty easy, really. You just need to provide us with your marketing material, such as:
✓ Promotion's code
✓ Promotion's banner (243×243 pixels, 300 resolution)
✓ Company's logo
✓ Terms & Conditions of your promotions
Does your advertisement appear anywhere else apart from the MedKAD mobile app?
Yes, it does. It will appear in the MeDKAD web portal as well. So, any users who did not already downloaded the MeDKAD app can still see your advertisements in the MeDKAD web portal.
Oh and before we forget, you can participate in this program for a fee of just… wait for it… NOTHING! Yes, you read that right. You can advertise here for FREE! (T&C apply)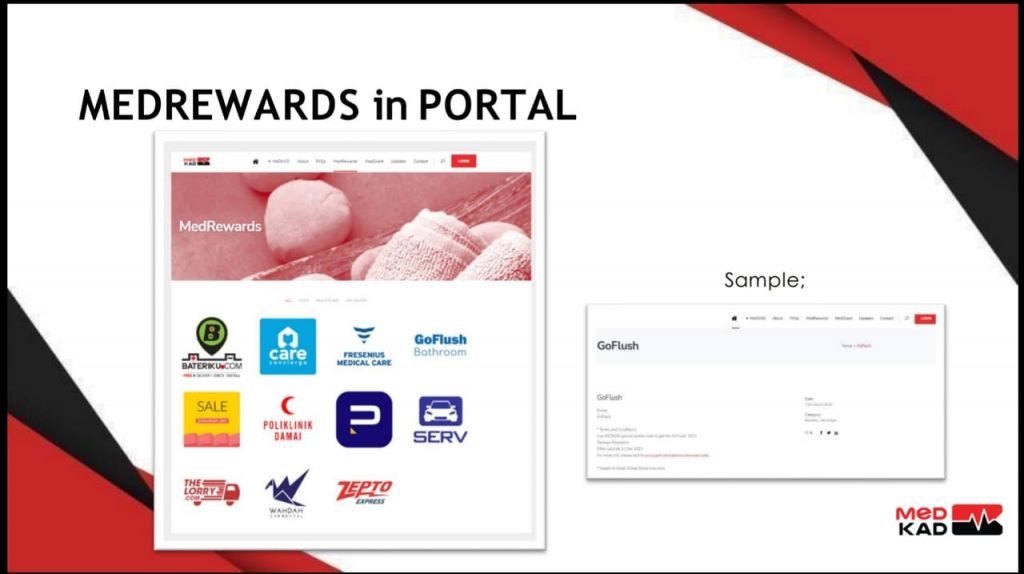 Although, we also have a paid advertisement program, it's sort of like an advance version of MedRewards, called MedRewards Plus @ MedRewards(+).
All the requirements to advertise are still the same with MedRewards, with the only exception of promotion's banner size (we need 1500×500 pixels, 300 resolution banner for this), but with MedRewards(+), you'll get a special placement of your promotion's banner – right on the dashboard of the MeDKAD app, so our users can instantly see your banner whenever they open the app.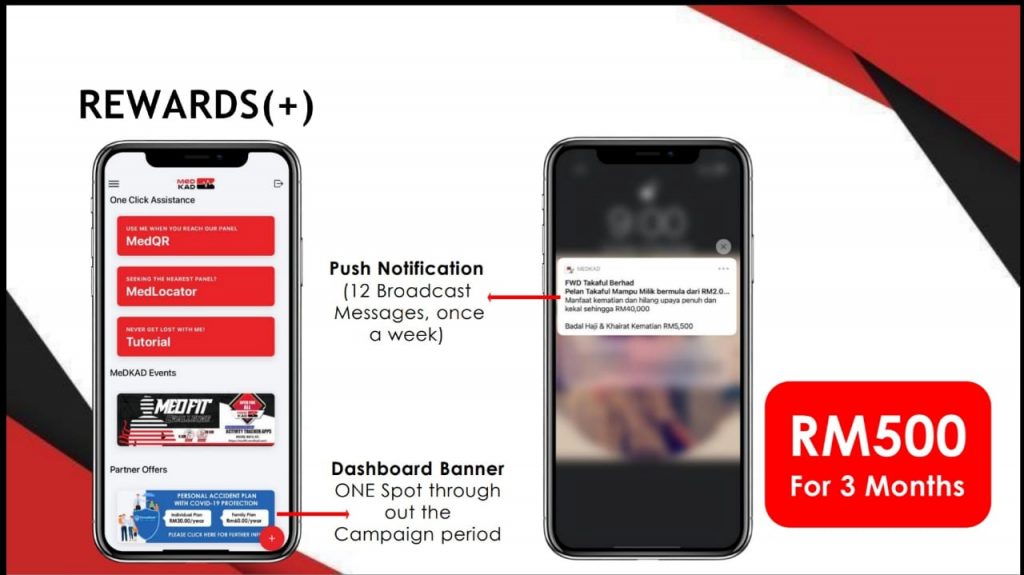 Apart from that, you'll also get to blast your promos through our push notification service, where we broadcast your messages to all our mobile app users at once.
And for only RM500, your banner will be displayed on our dashboard for 3 months, and you'll get to broadcast your promos (push notification) once a week for 12 weeks.
If you are interested in this advertising program, feel free to contact us anytime.